Lean Six Sigma courses

Any Continuous Improvement initiative or Lean Six Sigma project will involve a large group of participants ranging from board members, (senior) managers, project managers, specialists carrying out the initiative or project (either full time or part time) to those who are simply impacted by the positive change.

We believe it is important the Lean Six Sigma course you opt for, fits your role, aspirations, and ambition.
Which course fits you the best?Let the study guide help you to make a choice or contact us.Study guide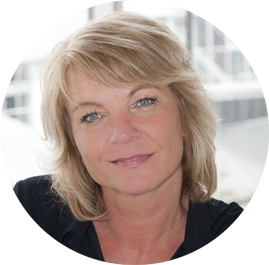 AWARENESS: YELLOW BELT

Yellow Belts are familiar with the Lean Six Sigma methodology which awareness enables them to actively support process improvement initiatives.



HANDS-ON APPROACH: LEAN THINKING

Lean Thinkers understand Lean methodology and tools. They can identify waste and optimize daily processes with tools such as improvement boards and kaizen events.



STRUCTURED PROJECT APPROACH: LEAN PRACTITIONERS, GREEN BELTS, BLACK BELTS




These Lean Six Sigma professionals lead or participate actively in structured Continuous Improvement projects or initiatives.

The Lean Six Sigma Company distinguishes professionals at three levels:
Lean Practitioners
Lean Six Sigma Green Belts
Lean Six Sigma Black Belts
Every professional has a specific role and scope.
THE CHAMPION AND SPONSORS

Senior management plays an important role in the success of any Lean Six Sigma project or initiative.

The Lean Six Sigma Company defines two roles for senior managers: the Champion and the Sponsor.

The responsibility of a Champion is to ensure that the company implements a consistent and rapid deployment. Their support is often pivotal to the success of the project.

Ownership of the process which will be improved through Lean Six Sigma lies with the Sponsor. The Sponsors have to facilitate Green Belts and Black Belts to carry out their projects. Ultimately it is the Sponsor who will determine whether the defined objectives have been achieved.